There are over 12,000 careers, shouldn't you try a few before you commit to one?
4 Careers
One Summer Internship
MEET OMNILYF
A nonprofit trying to help students figure out what they want to do with their lives.
4 Careers, One Summer
The main way we help students is through our summer internship program where students select up to four careers to complete four 2-week, mini-internships during one summer.
Real-World Experience
Students get to work on real-world projects so they can experience first-hand which career path they want to follow.
Resume Boosters –
Programs Learned
*Money and time saved are potential savings based on average time spent in college on a 4-year degree (6 years) and average total cost of college per year
The OmniLYF Student Summer Program
Who Can Participate?
The OmniLYF Student Summer Program is a career exploration opportunity for any student completing their junior year of high school through sophomore year in college.
How Does It Work?
The OmniLYF Student Summer Program is divided into four separate mini-internships occurring over a nine-week period. Each student gets to select up to four professions they want to participate in. Students are then placed into OmniLYF offices where they work on real-world projects as if it were their first year on the job.
How Does This Help Students Decide on a Career?
Instead of going through years of school and spending tens of thousands of dollars only to find that the students don't like the field they chose, students get to experience multiple professions they are interested in leading to a more clear decision as to what they want to do with their lives. Students are shown what the real-world is like as they learn to use the programs used in each field. The real-world projects the students complete have been specially designed by industry professionals to provide insight into the every day practices of each career path.
What Are Some of the Benefits?
After completing the OmniLYF Student Summer Program, the students will have an in-depth knowledge of what it would be like to have a career in four of their top professions. This allows students to make an educated decision on which ones they want to pursue further, and which ones they can now avoid. This knowledge will save years of school, tens of thousands of dollars, and potentially, prevent a miserable working life.
Students will also have four professions with multiple projects to add to their resumes allowing them to stand out in job, scholarship, and college/graduate school applications. Not to mention the contacts gained in each field have proven more than happy to help put our students in a position to succeed. These contacts could lead to future internships, referrals, 1-on-1 career advice, or with future job opportunities.
As adults, we spend nearly 50% of our waking hours at work. By allowing our students the ability to try out their profession before they commit the next 40 years to it, we give them the opportunity to love what they do and to wake up every morning excited to go to work.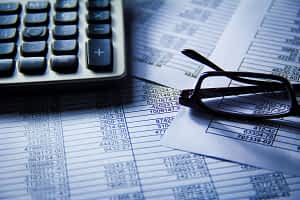 Accounting
Students will create, research, analyze, audit, and report company data, finance reports, budgets, tax returns, and accounting records using applicable accounting software.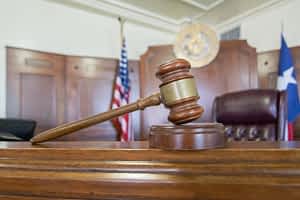 Law
Students will research, investigate, prepare documents, advise clients, present arguments, negotiate, and debate projects related to a wide variety of law.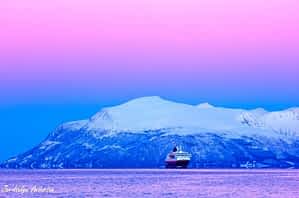 Marketing
Students will develop strategies to increase revenues of companies' products and services, create marketing and ad campaigns for new businesses, and develop a new product along with a plan to introduce it to an old market.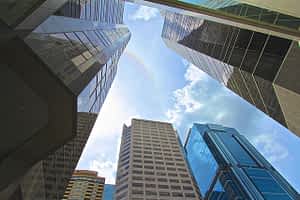 Civil Engineering
Students will complete engineering design projects including buildings, bridges, dams, and water supply systems using various programs for structural, foundational, and water resource analysis.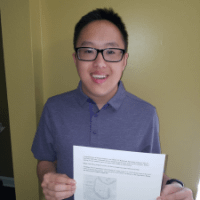 "OmniLYF was a wonderful experience, through working with my mentor and co-workers we discovered the true meaning of the disciplines we studied. OmniLYF was invaluable in gaining real-world knowledge, connections in various industries, and a fun and enjoyable experience! I highly recommend anyone who is interested in any of the programs that they are offering take this course, the instructor was wonderful and truly guided us every step of the way! Thank you to OmniLYF for providing much needed experience and connections for the next step in my life."
Wesley E., University of Texas
LEARN
To decide what we will do for the rest of our lives we take aptitude tests, we seek advice from the people we know, or we shadow a professional to see what they do day to day. None of these options let us experience what it really feels like to do a particular job. At OmniLYF we have found a better way to help students decide their future.
YOUR
40 years is a long time to do something you don't love. Don't make the mistake of selecting a career for someone else. This decision is about YOU and your lifetime of happiness.
FUTURE
Finding someone who loves their job is far more rare than it should be, but it makes sense. There are over 12,000 careers to choose from. We at OmniLYF believe there is at least one perfect job out there for everyone that they would love; it is just a matter of getting the right kind of exposure to enough jobs to be able to find their passion.
EMAIL
learnyourfuture@omnilyf.com